News
Completion of Hodgson Hall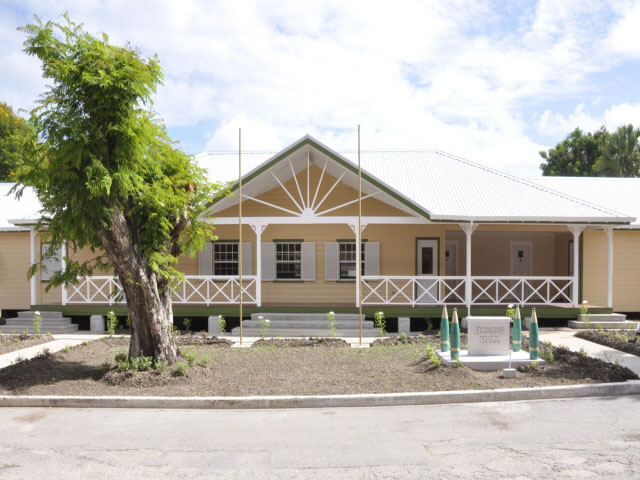 July 2010 - Barbados, July 2010 – Innotech Services Limited is pleased to be a part of another milestone in the historical past of the Barbados Defence Force headquarters at the St. Ann's Fort, the Garrison, St. Michael with the completion of the ultra-modern new facilities of the Hodgson Hall.
This impressive single-storey 5500 sq. ft. structure is constructed out of purple-heart panels for easily dismantling or relocation and is 1,000 sq. ft. larger than its predecessor. It will house offices, library, store room, general lecture hall, restrooms, in addition to rooms for band practice and other classes. It is also equipped with a high technology network communications and multimedia capabilities.
On the evening of August 5, 2010, specially invited guest and several dignitaries were honored to a tour and the handing over of the new facility to the Commanding Officer of the Barbados Regiment during a short ceremony which focused on its many sentimental historical elements. Originally built in 1941, Hodgson Hall derives its name from then Governor and Commander-in-Chief of Barbados, Sir Federick Hodgson, in whose name it was dedicated, before it was destroyed in 2009 to make way for this newly rebuilt structure. The old hall was used for the staging of theatrical productions, several training activities of the Barbados Regiment, Cadet Corps or other agencies and was even the home of Barbados Volunteer Force that served in the Second World War.
At the ceremony, Lieutenant Lubin ARC Maxwell praised Innotech Services Limited for completing the project with a "high level of professionalism" while "not exceeding the contract sum" and hopes that much like the previous Hodgson Hall will become a sanctuary and rallying point for officers and other ranks.