News
BWA New Headquarters - Progress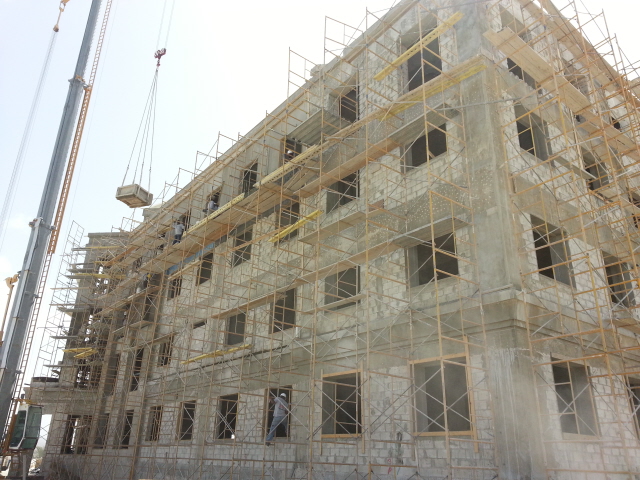 June 2014 - The main office building is at the stage of external render which is 60% complete. Internal render, stud partitions and sheeting, a/c ducting, plumbing and electrical are at an advanced stage. Recently started are the installation of the window frames to the main offices.
Building B which will house a store room, staff washrooms and the procurement department is at an advanced stage with internal and external render at 70% complete, roof sheeting is 85% complete, plumbing and electrical are also very advanced.
Building C houses the Gym, kitchen, cafeteria, training room and washrooms is at the stage to receive A/C ducting, windows and tiles.
Building D - is a materials check point for trucks leaving and entering the building, it is at the stage of roof sheeting and rendering to internal and external walls. All rough works to electrical and plumbing are in place.
Building E - There are 2 buildings in this area one for fueling of vehicles and the other is the main workshop which consists of 2 heavy duty lifts for the repairs of equipment, these buildings are now in the mid stages of block work, electrical and plumbing. Each building has it's own steel frame structure of which are 90% complete.
Building F is a small steel structure for executive parking of which has been erected on concrete columns and only has the floor slab to be casted now.
External works for the entire site are also at an extremely advanced stage and up to graded levels for Tarmac (inclusive of all drainage, manholes and wells) are scheduled to finish by the end of July.