News
BWA Headquarters - August Progress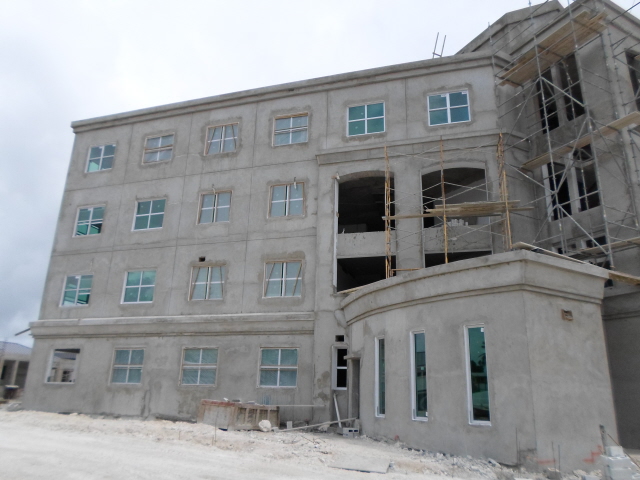 August 2014 - Building A is the main 3 storey office building. External render is now complete and approx 80% of windows have been installed. Internal render and internal stud partitions are complete on all levels. Prime to internal areas, a/c ducting, plumbing and electrical are all at an advanced stage. Roof sheets and screed are also complete.
Building B which will house a store room, staff washrooms and the procurement department. Internal/external render and roof sheets are now complete. Prime to internal areas is complete including steel frame members, plumbing and electrical are also very advanced. Manufacture of cabinetry is also in progress.
Building C which houses the gym, kitchen, cafeteria, training room and washrooms. A/c ductwork and render is complete and the building is ready for window installation this month.
Building D is a materials check point for trucks leaving and entering the building. Internal/external render and roof sheets is complete, plumbing and electrical are also well advanced.
Building E consists of 2 buildings, one for fuelling of vehicles and the other is the main workshop which consists of 2 heavy duty lifts for the repairs of equipment. The steel work to these buildings is now erected, all block work is complete and roof has been concreted. External and internal render is progressing well.
Building F is a small steel structure for executive parking which has been erected on concrete columns and only has the floor slab to be cast now.
External works for the entire site are also at an extremely advanced stage and up to graded levels with kerbs installed throughout most of the site. Surface water and waste drainage is continuing to be installed as well as all utility duct work and pipes.