News
Corinth Secondary School - SLU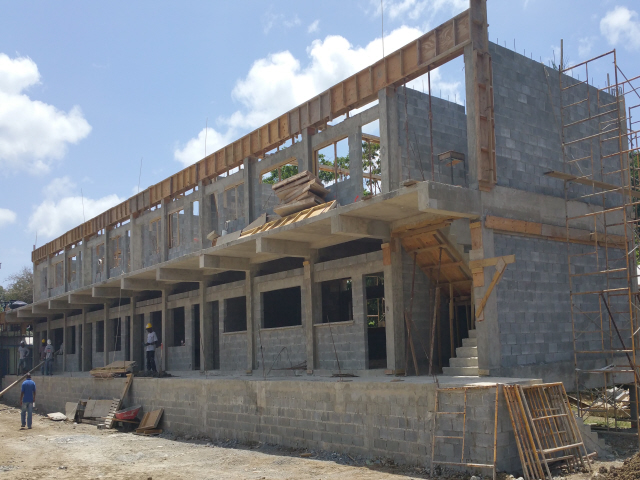 June 2015 - Under Phase 1 works, all structures are completed, roof sheets are to be installed including rendering and other finishes.
Phase 2 - First floor slab has been poured and first floor to roof frame is completed, roof beams are ongoing. In the Assembly Area, all columns are completed and awaiting roof structure.
External works - New temporary car park started along with septic tank and manholes including drainage to the leach field.