News
Lodge School - Auditorium & Tank - Progress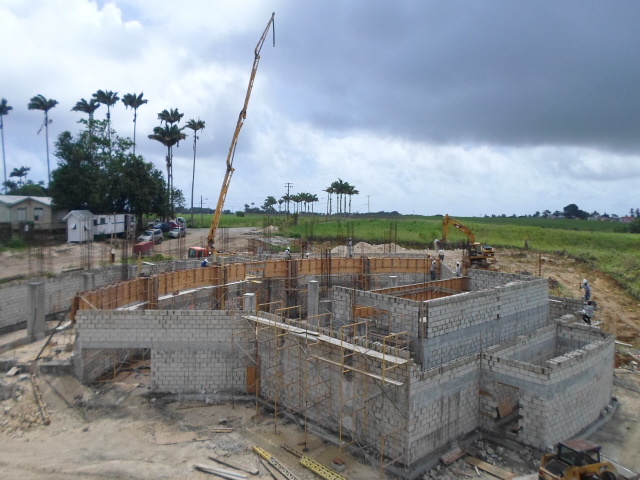 August 2015 - New Auditorium: Basement slab has been cast and all block walls have been built up to ground floor level. Ring beams and columns are being cast in preparation for steel frame structure which will support entire ground floor. The steel frame is due for delivery and installation this month and then ground floor slab will be cast and block walls will continue. The Auditorium will have a large open basement of approx. 5000sf. The ground floor will provide seating for 758 persons, the 1st floor will provide seating for 164 people, a control room, male / female changing rooms and two classrooms.
Water Tank: The thirty five foot water tank next to the Auditorium has been built and the slab cast. Rendering is almost complete and then plumbing works will follow. It will provide 10,000 gallons of water for the school when complete.
Block A: The renovation of this building started as soon as the school finished for the summer vacation and is due for completion before the new term starts on 8th September 2015. This is a 9 week project which involves casting a new ground floor slab, concrete remedials, painting the entire interior and exterior of the block and building new cabinets & shelves. The replacement of all electrical wiring & lights, new plumbing, sanitary ware and a/c installation is also included in the contract.